The recommended cleaning method for most oriental and specialty rugs is washing them. For as long as rugs have been woven, they have also been washed. Best Clean will pick up your rugs, properly wash and dry them. Then deliver them back to your home or office clean and looking vibrant again.
Wool rugs need to be washed. Other methods leave behind soil and residue that can damage the fibers. They need to be sent out to a rug washing facility. Wool can hold pounds of soil , and washing is the best way to remove it.
Cotton and silk rugs are also washed. Especially with silk, a rug specialist needs to be hired. There are a wide range of natural fiber rugs (sisal, jute, viscose, hemp, etc.) that a Best Clean rug specialist can identify how best to clean them.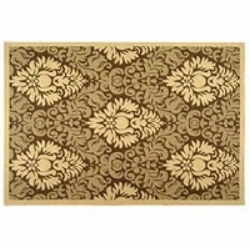 Synthetic fibers are the same fibers used in most wall-to-wall carpet: It can be cleaned using the same carpet cleaning machines. However, most professional rug cleaners will still remove the rugs from the home to clean in order to do a more thorough job and not risk discoloration or damage to the flooring under the rug.
Unfortunately, due to traffic, children, pets and normal wear; carpet fibers inevitably become soiled and dull in appearance and regular vacuuming alone cannot restore them. While your carpet may appear clean on the surface, a routine hot water extraction can keep your carpet looking good year after year. Best Clean Technicians can remove what you can't see and help your carpet retain its fresh, beautiful appearance.
Repellency is what fabric protection provides. It forms a molecular barrier around the individual fibers to lower the critical surface tension (cst) so that the fabric does not attract stains or soil.
As a result, liquids bead up and roll off the fabric, then spills can be blotted up quickly with a clean, dry, absorbent cloth.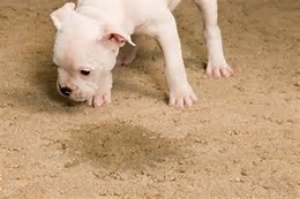 Best Clean uses a product that is a combination of enzymes and live bacteria. It literally consume most types of decaying organic materials including urine, feces, vomit, sweat, and other smells. It works safely and effectively on carpet, wood, tile, plastic, fabric, dry wall, cement and other surface materials.
This product is eco-friendly and environmentally safe. If you have an odor problem in your home or commercial property, Best Clean can provide the solution.
In today's home decor schemes, hard surface flooring is playing an increasingly important role. Examples of popular flooring materials today include: porcelain, ceramic tile and natural stone.
These flooring materials seem to be easy to maintain and clean. However, soils on hard flooring materials tend to build up progressively. Sooner or later, home or business owners need cleaning that extend beyond simple damp mopping. That's the time to call in a professional for help.
Best Cleans Technicians have the specialized training and experience to select the proper cleaning agents, equipment and techniques for restoring the original beauty of hard flooring surfaces. They can even offer advice on how to maintain the appearance of beautiful hard flooring materials, not only for maximum appearance, but also for extended flooring life.
Stone Cleaning
Best Clean uses detailed methods of machine and hand scrubbing of your stone surfaces. This includes soil, debris, haze removal, and stripping of many topical sealers, waxes and acrylics.
Stone Sealing
Best Clean can provide, surface preparation, and application of correct sealer for your natural stone.
Penetrating sealers are flooded onto surfaces, allowed to dwell for full absorption, then the excess is removed and the surfaces buffed.
Topical acrylic sealer can be applied for some rough interior surfaces. Multiple coats are applied to insure proper sealing, appearance and ease of maintenance.
Enhancer / sealers are applied to selected surfaces when a greater depth of color is desired. Stone type, surface-use and location are critical to enhancing agent applications
Stone Polishing
Polishing is producing a "high gloss luster" on the stone. Old, worn out floors can be restored. The high gloss finish is part of the stone surface and is not the sealer. Traffic or worn areas can be re-polished at needed intervals to maintain an indefinite high gloss finish.
Wood floors can be expensive, but caring for it doesn't have to be. Every day wear and tear that can occur from pets, spills, traffic, and furniture that can gradually dulling the appearance of them. Grime, molds and other elements can get stuck on your hardwood floor which means it needs the attention of a Best Clean professional. When that happens, we know exactly what to do to remove the problem.
Best Cleans hardwood floor cleaning process that uses a high-speed floor machines and strong reacting solutions, so we are able to remove the grime, grit, and soils embedded in your hardwood floors
We believe your hardwood floors can and should always look new. The key is to keep them in good shape before you have to go through the time, expense and inconvenience of sanding and refinishing them. Call Best Clean to keep your hardwood floors looking their Best.
Like all other flooring surfaces, concrete floors become dull and dirty over time. A professional cleaning with Best Cleans concrete floor care process brings new life to concrete floors! Best Cleans deep concrete cleaning process removes the toughest dirt safely and effectively. Your floors will be rejuvenated when professionally maintained by Best Clean. Once cleaned, we can also, polish and seal your concrete surfaces with sealer or epoxy coatings.
· Garage Floors
· Driveways
· Indoor/Outdoor Living Spaces
· Indoor/Outdoor Commercial
Spaces
·
To keep your furniture clean, it's necessary to conduct routine maintenance (e.g. vacuuming, immediate attention to spills), coupled with periodic cleaning by a professional technician from Best Clean every 12 to 24 months. Furniture and fabric manufacturers recommend that consumers not wait until severe soiling occurs before cleaning, because the greater the soiling, the less the likelihood of restoring the fabric's original color, appearance and texture
Regular cleaning of fabric furnishings by a trained, certified Best Clean professional can help restore your furniture's appearance, extend its life, and keep it looking like new. Moreover, the professionals from Best Clean can offer simple suggestions to maintain a clean and healthy home or business environment overall.
Material Furnishing- Leather Furnishings-Automobiles-Boats-RV Interior
emergency water extraction & drying
Restoring your home after water damage is a frustrating experience. Fortunately, natural disasters don't occur every day, however, simple plumbing leaks or overflows are far more common. Dealing with water damage may seem fairly simple; unfortunately, this fails to consider the degree to which water can penetrate into structural cavities, creating trapped pockets of saturation. Too late, property owners become aware of the on-going effect of this trapped water on structural materials, which may include: discoloration, warping, splitting, delaminating, and musty odor and mold growth.

Consequences of ineffective restoration, including possible health effects, are far too great to leave water damage improperly restored. Most property owners are not familiar with the essential steps and tactics for proper restorations. That's where the water restoration professionals of Best Clean comes in. He or she will be qualified through formal training and experience to remove excess water efficiently, to promote efficient evaporation and to establish the dehumidification conditions necessary to stop on-going damage. Moreover, they can document the return of your property and contents to normal conditions.